Severance, in the context of employment, refers to the compensation or benefits provided to an employee upon the termination of their employment, usually when the termination is not due to the employee's fault.
Severance packages are typically offered by employers as a form of financial assistance and support during the transition period following job loss. Here are some key aspects of severance:
Purpose: Severance packages are designed to provide employees with financial support and assistance after the termination of their employment. They aim to mitigate the impact of sudden job loss, provide a measure of financial stability, and help employees during their job search or transition to a new job.
Components: Severance packages can vary depending on the employer's policies, the employee's length of service, and other factors. Common components of a severance package may include:
a. Severance Pay: A lump sum or periodic payments provided to the employee. The amount is often based on factors such as the employee's length of service, position, and salary.
b. Continuation of Benefits: Some employers may offer continued access to certain benefits, such as health insurance, for a specified period to help bridge the gap in coverage.
c. Accrued Vacation or Paid Time Off: Payment for unused vacation days or paid time off that the employee has accumulated but not used.
d. Outplacement Services: Assistance in finding new employment, such as career counseling, resume writing, job search resources, or access to job placement services.
e. Non-Disclosure or Non-Compete Agreements: Severance packages may include agreements that restrict the employee from disclosing confidential information or competing with the employer for a certain period after termination.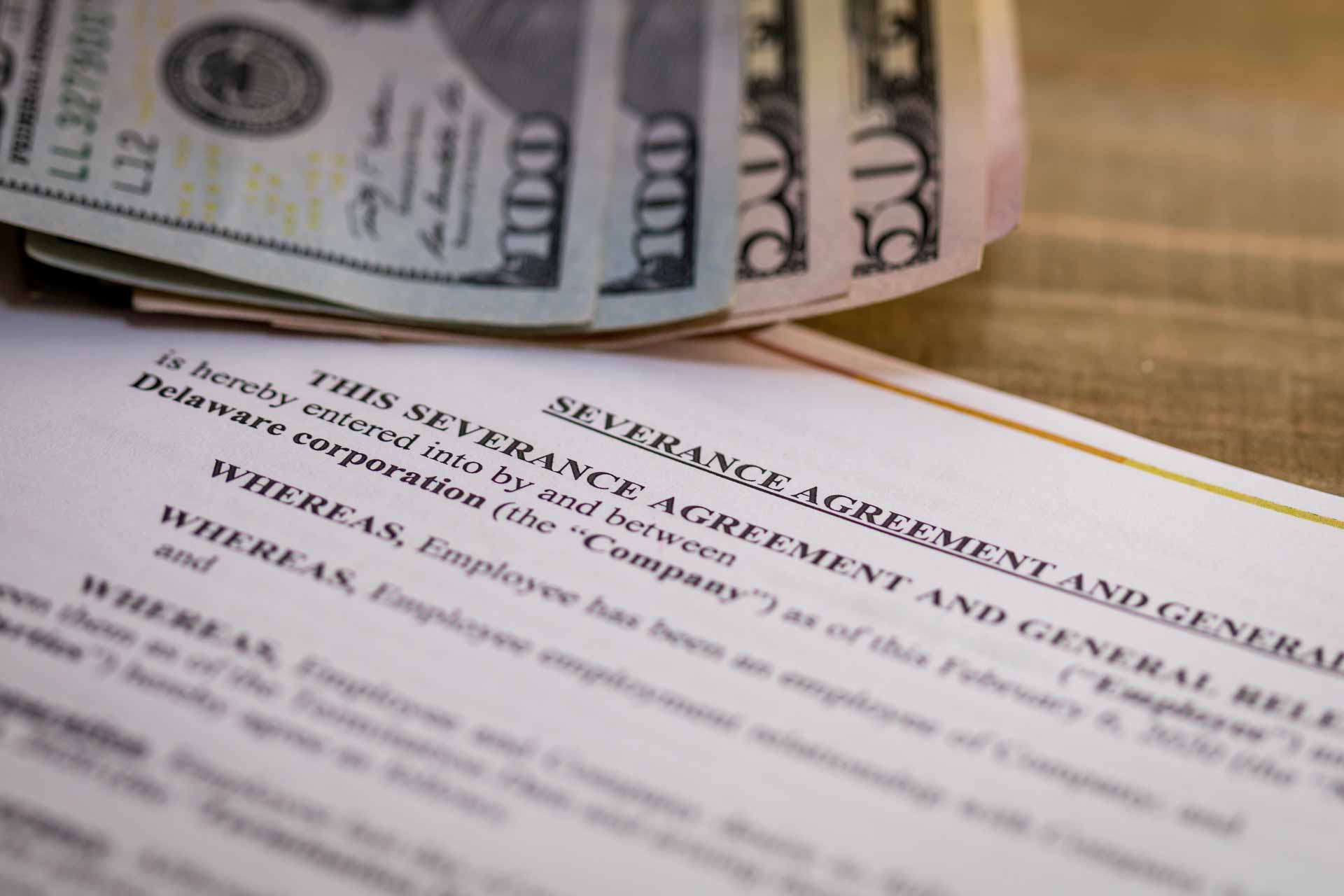 Eligibility: Eligibility for severance packages can vary depending on the employer's policies, employment contracts, or applicable laws. In some cases, severance may be offered to all terminated employees, while in others, it may be discretionary or subject to certain criteria such as length of service or position.
Legal Considerations: Employment laws and regulations may impact the availability and terms of severance packages. Some countries or jurisdictions have specific laws governing severance pay or other entitlements upon termination. It's important for both employers and employees to be aware of their rights and obligations under applicable laws.
Negotiation: In certain situations, employees may have the opportunity to negotiate the terms of a severance package, especially if they have specific concerns or leverage. Legal advice from an employment attorney can be helpful in assessing the terms and negotiating a fair severance agreement.
Severance packages are typically governed by employment contracts, company policies, or negotiation between the employer and employee. It's advisable for employees to review these documents and seek legal guidance if needed to ensure they understand their entitlements and rights in the event of termination.